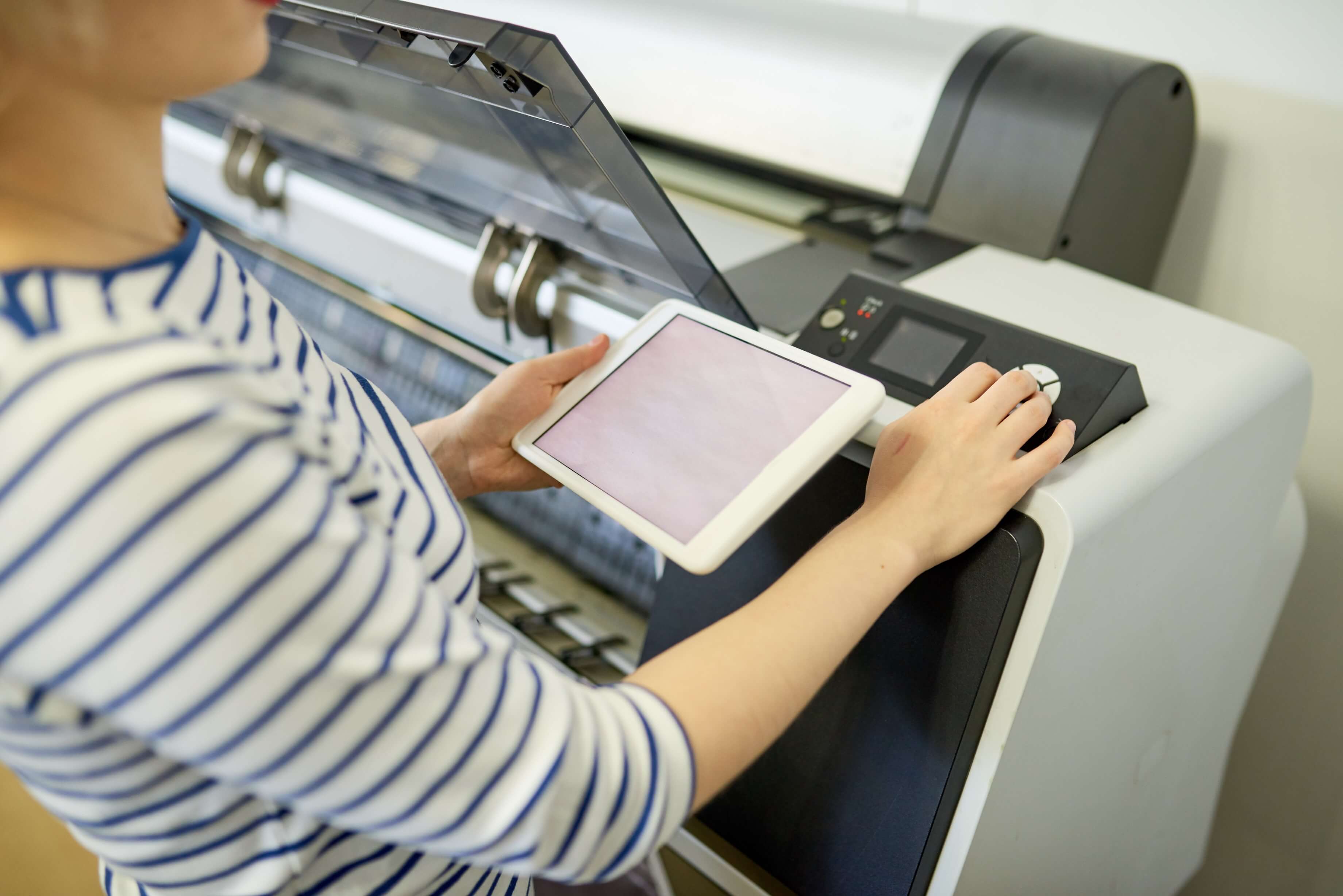 We all know the struggles that come with trying to print large presentations or training material. You're up against a deadline and, as seems to happen every time, the printer breaks or the color runs and you panic as you try to play printer mechanic.
To take this scenario one step further, think about all the custom print work you've had to deal with whether it's printing one-sided vs. double-sided, custom margins, different colors, etc. In most office settings, a standard desktop printer often can't stand up to the challenges and needs of multiple employees all trying to print at the same time.
There is a better way. Enter professional printing services.
Professional printing services take on the responsibility of ensuring your finished product is produced to match your brands high quality and high standards. They are experts in all things printing and binding. Commercial printing services also ensure your print job is handled with high accuracy and efficiency.
No more pre-meeting jitters or panic.
Advantages of Professional Printing Services
 Professional printing services offer a number of advantages over desktop or internal printing.
 Highest quality print jobs. By using an external team that is trained in printing (over an administrative assistant who has to deal with many responsibilities), you can ensure your presentation is produced with the highest quality paper, ink, and binding. Most professional printing services also do their own checks and review prior to printing, so you get another set of eyes on your document.
Printing options that are not available internally. Commercial printing services have capabilities that don't exist in house, such as layout artists and heavy-duty printers that can better ensure margins and ink printing is exact. This also means better paper quality and binding options.
 Save money. Most companies that transition to professional printing services actually see their costs and expenses come down as a result. With desktop printing, you're doing multiple copies and reprinting when printing problems or changes occur in prior versions. In addition, with desktop printing, you're often doing the printing, but outsourcing the binding, which only increases the cost and steps in the process.
 Save time. With high quality printing, you can expect much faster turnaround times than if you were printing in house. Hiring a professional printing service also frees up time from your executives, your administrative assistants, and the rest of your team. By giving printing work to an external group, you can have your team focused on higher value projects. You didn't hire your staff to spend all day printing!
How to Transition to Professional Printing Service
In today's super competitive business environment, companies need every edge to one up the competition. Don't let low quality desktop printing be the reason you lose a deal or hurt your company's brand.
With professional printing services, you get the highest quality service so your brand is professional looking and appealing.
If you find yourself printing large amounts and find yourself struggling with printer issues, tight deadlines, and general frustration standing around a desktop printing, hire a professional printing service like NPN 360 to handle that work for you. You will not regret it.