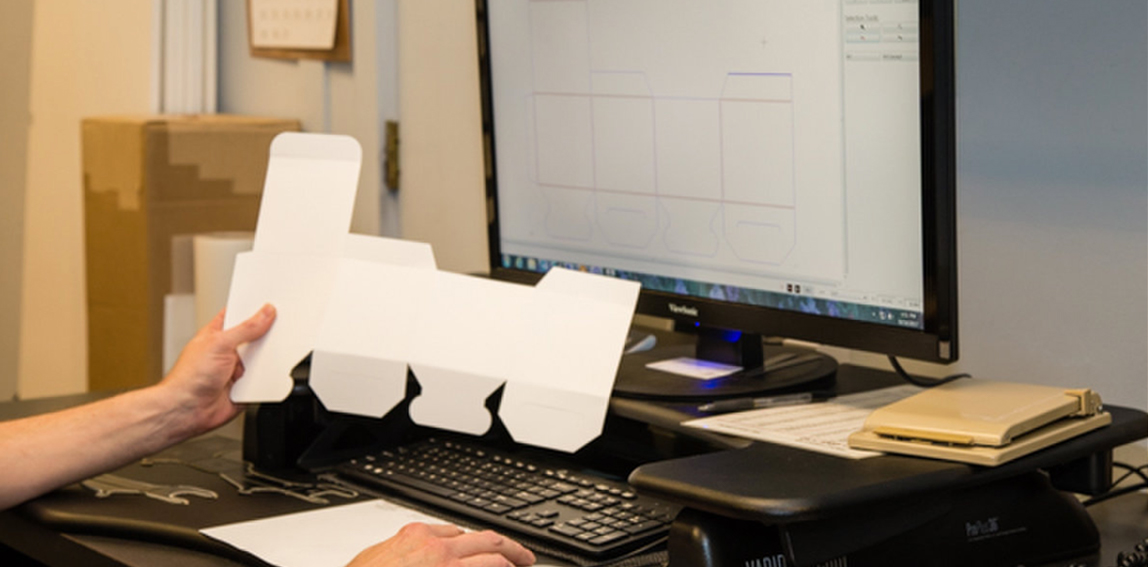 Humans are visual creatures by nature. Marketing professionals and artists know that the more visually appealing an item and/or its packaging is, the more likely it will sell. Not only that, when you package your items, you do not want them to be damaged when they arrive at their destination. Having professionally custom product packaging can do wonders for your business.
Here are three reasons custom product packaging can improve your business.
Why would you pay for custom packaging when the customer will just throw the package away? Because first impressions are lasting impressions. And you want to elicit a positive feeling the first time they open their package and every time afterward. Sadly, many small businesses are under the illusion that custom packaging is too expensive. In actuality, custom packaging is not only inexpensive, but will save your business money in the long run. Because of digital printing technology, you can create custom printed corrugated boxes with zero tooling expenses.
Custom product packaging can offer better protection for your products. Using unsustainable filler materials like packaging peanuts and bubble wrap do not always guarantee your products will be delivered safely when using a standard sized box. Items can shift around during the shipping process if your box isn't customized to fit the products you ship. Custom product packaging provides the best protection against shifting and breaking, ensuring your products will reach your customers in perfect condition.
Increase your brand's awareness with custom product packaging. Use custom printed boxes to feature your logo and brand name instead of sending your clients a boring, plain, cardboard box. You can display your brand's image both inside and outside of the box. And when your customers see your company's colors and logo, it will evoke an emotional response of excitement. Custom product packaging is one of the best marketing tools you could have in your arsenal.
Use customized box sizes for your various products. Using the same, standard box for all of your products, even if your products are different sizes, can be a huge mistake. Whether your products are big, small, or has a peculiar shape, npn360 provides flexible packaging solutions that allow your business to create the right sized box for your product shipping needs.
If you are serious about standing out from your competitors, but are still using standard packaging boxes, it's time for you to consider a much-needed change. It's time to elevate your company's brand and style with custom product packaging. Branded, custom sized packaging will leave your customers with a positive impression of your company, ensuring they will remember you while keeping your products safe during shipping.
You only get one chance to make a first impression. Use branded, custom packaging to make your customers first impression of your business a positive, lasting impression. Especially if your company is an e-commerce, online business. If you are not sure where to start, contact npn360 to discuss custom packaging services and extensive, on-demand print management solutions.