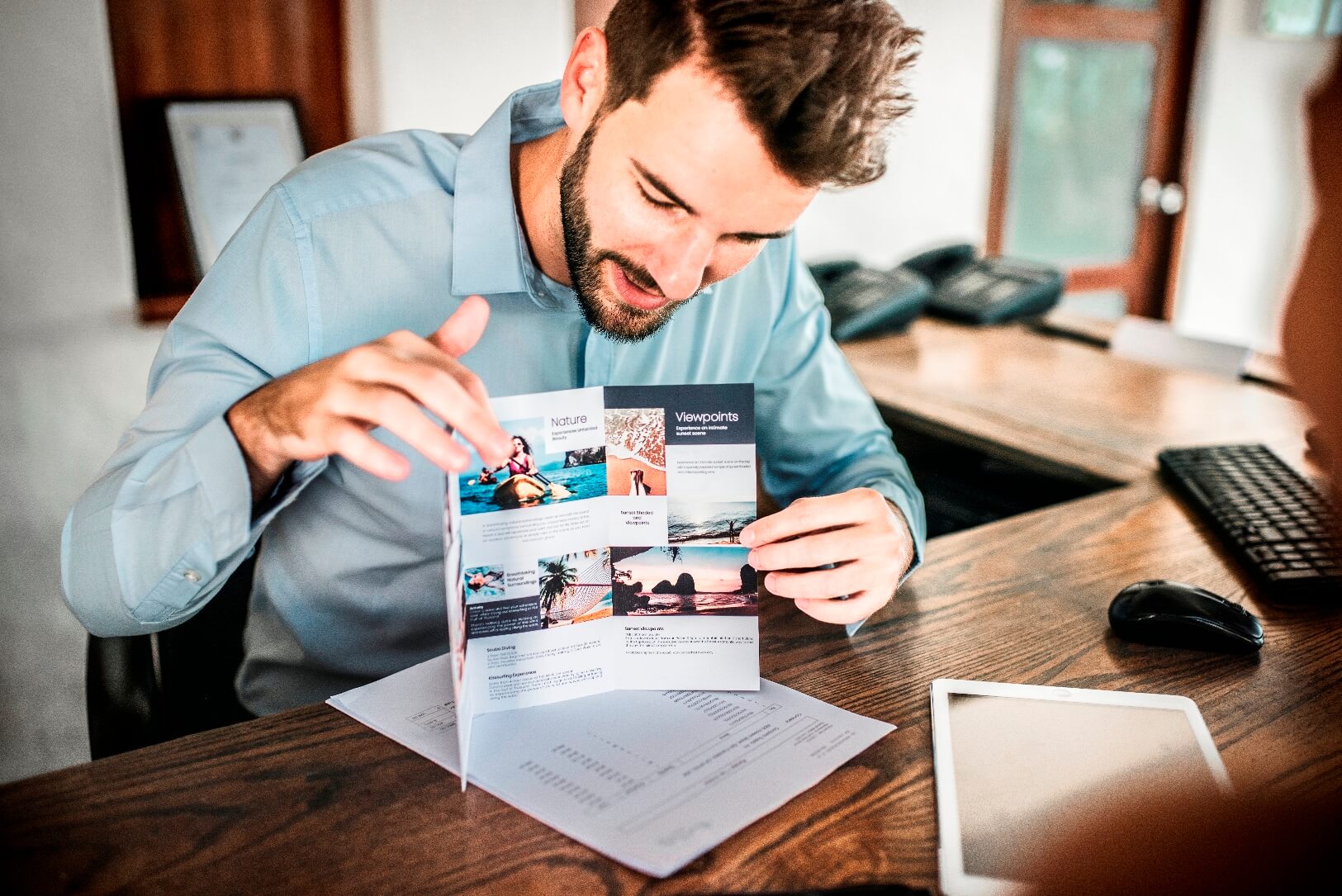 Since the advent of print advertising, brochures have been an integral part of traditional, printed marketing collateral. Even though online marketing tactics continue to grow in popularity, the need for brochure printing services remains steady because of its undeniable impact on brand visibility. A well-designed brochure uses visually stunning effects while featuring ample, relevant product, service, and information.
Here are several reasons companies continue to remain popular forms of marketing collateral.
The captivating graphics of a well-designed brochure capture the attention of potential customers. This is especially valuable to small and growing businesses.
Brochures are effective, pocket-friendly, and more cost effective than many other forms of product advertising or marketing collateral. Brochures are more effective than product advertisements in magazines and newspapers, as those spaces are shared by several businesses competing for the reader's attention. It makes it challenging to stand out from the competition.
Through creating interesting and informative design, brochures and booklets are versatile enough to focus entirely on the company and its products or services, capturing the undivided attention of potential customers browsing through them. You can support the design with appropriate images that include a call to action.
The versatility of brochures creates printed information that can be used to promote a smorgasbord of products and services, sharing the same message in different venues, like reception areas of professional offices and promotional events. Brochures can come in a variety of formats including flyers, menus, newsletters, product guides, and conventional tri-fold styles.
Brochure printing services are a cost-effective marketing tool, given that printing services typically offer a discount with bulk printing, reducing the cost per brochure.
Brochures are an excellent way to interact with customers, helping to generate leads for the sales team to follow up on. After all, effective marketing campaigns rely on generating customer interactions.
A printed brochure is easily accessible and easy to read compared to content from an email or website.
Custom brochure printing is the key to giving brochures their multitude of marketing benefits. Work with brochure printing services for quality designs, content, and images to really propel your brand's message. Also consider the quality of paper and ink that would be best for custom brochure printing that is effective.
It's a good idea to work with professional graphic designers to assist your printing provider in finalizing suitable content for your brochure. Some custom printing services may have an in-house graphic designer who can create an impressive front page to captivate readers.
Working with a great brochure printing service can mean the positive impact your small business needs to help propel your brand ahead of the competition. For more information on custom brochure printing or any type of professional printing service, the marketing professionals at npn360 are always here to help you come up with a marketing strategy tailored for the achievement of your business goals.