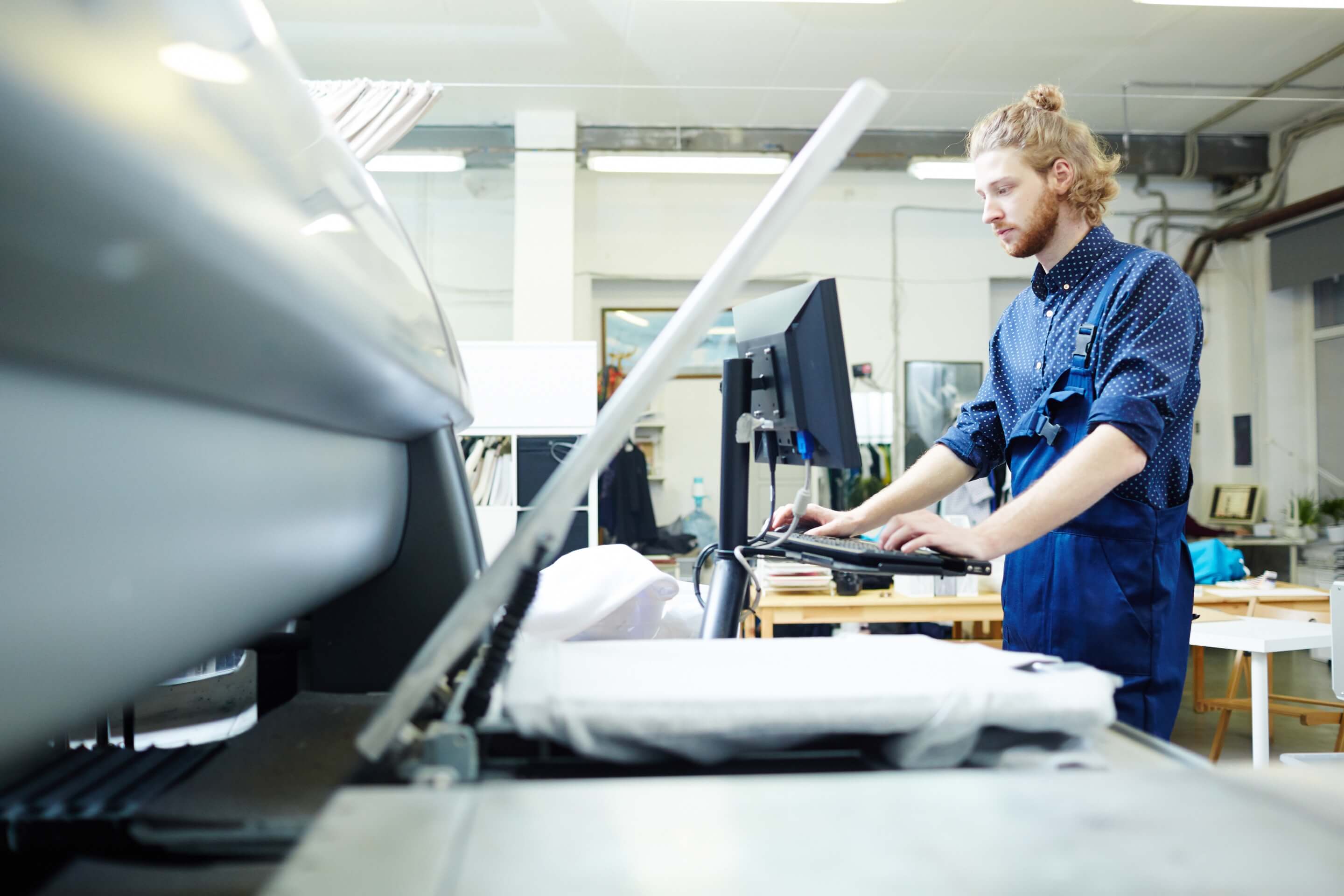 One of the first go-to ideas people looking to start their own business turn to is the t-shirt printing business. Why? Because t-shirts are cool, practical, and it's a relatively inexpensive business to start. Fashion trends come and go, but t-shirts never go out of style.
More individuals and companies will work with custom apparel printing services to design and print custom tees. Here are 8 reasons why apparel printing and custom t-shirt printing will continue to trend throughout 2020.
T-shirts are great for branding
A new business starts almost daily. That means there is a lot of competition between companies across all industries and they are all vying to grab the attention of potential customers. What better way to stand out and be noticed than by putting your company logo on a high-quality tee to garner brand awareness?
Speaking of branding, they make great fan tees for TV series
Our favorite television series and films have iconic, branded t-shirts for fans. From Stranger Things to the Star Wars franchise, these fan favorite t-shirts will never go out of style. As more shows and films become instant classics, more custom tees will fill customers' closets.
Custom t-shirts help boost team spirit
Personalized apparel printing has become a major part of enhancing company culture in businesses across the world, especially with branded, company t-shirts. Made-to-order t-shirts help employees forge an emotional bond to their company, helping to unite teams and motivate employees to achieve their goals.
Branded tees help foster customer loyalty
It can take years for a new company to build brand loyalty with the overabundance of competition out there. Branded t-shirts are a great way to get customers to recognize your brand and to remember your brand when they need a product or service you may sell.
Research has shown that customers are more likely to stick around with companies that provide a positive experience for them. That's why more companies are giving away free t-shirts with a minimum purchase of any of their products or services.
Custom tees are fashionable
More companies are looking to Instagram and social media influencers to wear their custom designed tees because custom designed tees will always be in fashion. Having a fashion blogger snap a photo wearing a stylish tee and sharing that photo with their thousands of followers is just great marketing.
When the marketing team clocks out, t-shirts keep working their magic
Speaking of great marketing, branded tees keep working while the marketing team is fast asleep. Well-designed, high-quality, custom printed tees encourage employees and customers alike to wear them anytime, anywhere—not just at company functions.
Custom apparel printing for t-shirts is relatively inexpensive
Compared to other forms of marketing, apparel printing is very cost effective. A well-designed tee has a longer shelf life, meaning more brand visibility.
Tees promote eco-friendly marketing
In addition to using custom apparel printing to put eco-friendly quotes on quality tees, apparel printing has a relatively small carbon footprint as well. Not only are you doing your part to save the planet, but you look good doing it.