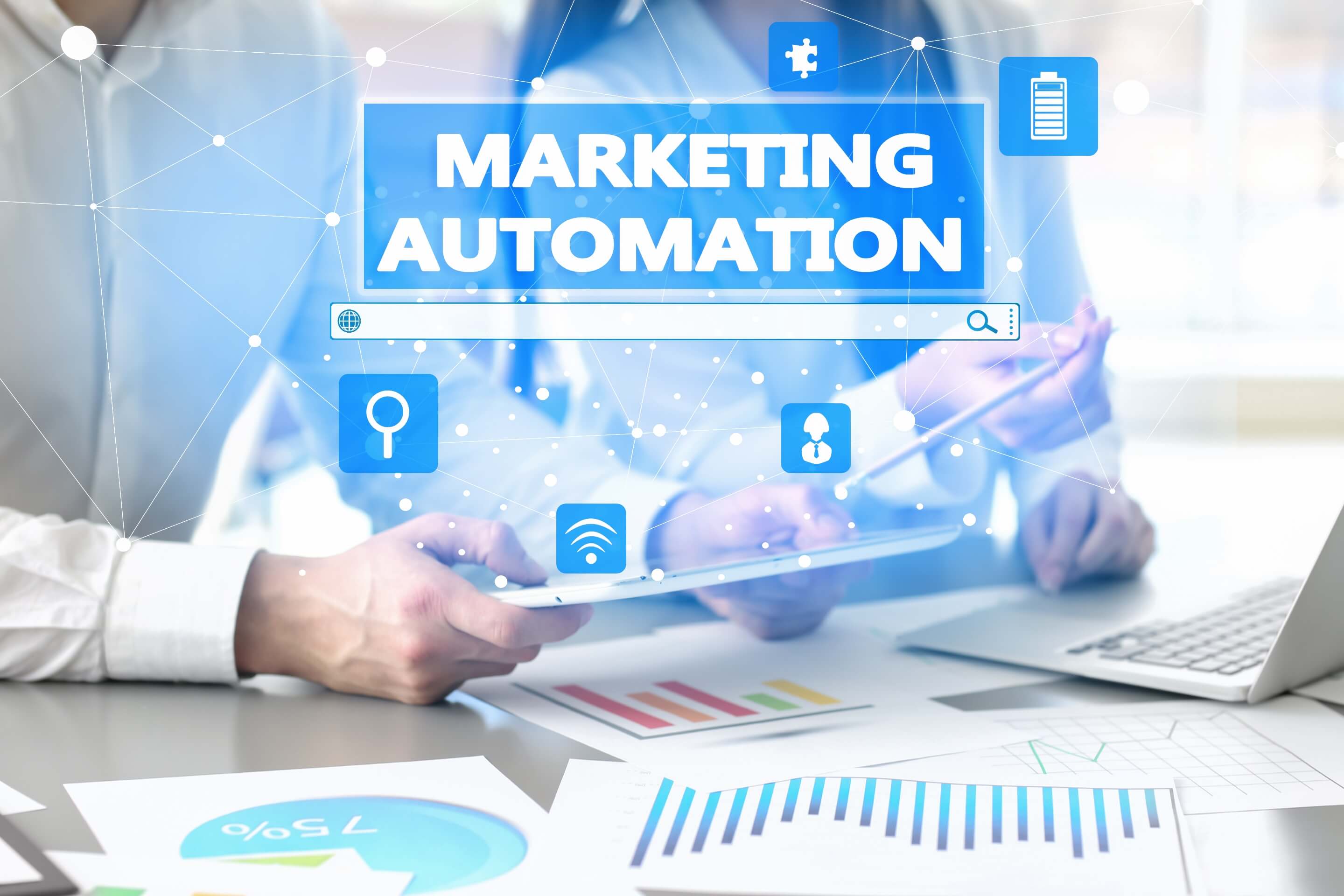 The purpose of a business is to continuously generate revenue. You gain more revenue from your best leads who typically convert to quality customers. It's a domino effect—from the visitor's initial interest in the brand, visiting the website, engaging in content, then becoming a customer.
Efficient marketing professionals know how to harness the interests of different visitors and channel it into the brand's vision. This allows brands to personalize visitor engagement, helping to convert visitors into leads, and eventually, leads into customers. An effective strategy that top marketing professionals use is marketing automation tools.
What is marketing automation?
Marketing automation is a technology that manages marketing practices and multifunctional campaigns through automatic processes. Marketing automation tools are generally thought of as tools to help reduce manual tasks, speed up processes, and allow marketers to mass-deliver templated messages. But marketing automation is much more than that.
Marketing automation tools assist marketers in delivering more personalized conversion journey for each lead. Implemented properly, it allows professionals to add a human touch to each message and process as well as save time on crafting those individual experiences for your customers and leads.
Marketing automation services harness cutting edge tactics to generate brand awareness and promote growth in revenue. It's the modern-day answer to traditional marketing techniques and is just as easily accessible to small businesses as it is to large enterprises and global brands.
Something to keep in mind is that marketing automation tools aren't relegated to a select few industries. Marketing automation is excellent for businesses across all industries who need to streamline their lead-to-customer conversion journey in addition to relegating your marketing applications and functions in one, centralized place.
How do you know when you should consider using marketing automation tools for your brand?
Ask yourself these questions and if you answer yes to any of them, marketing automation services would be excellent for your brand.
Checklist:
Are you looking for a way to customize and personalize a way to engage your leads?
Does the backbone of your marketing efforts include generating, nurturing, and qualifying your leads?
Do you want to filter leads based on levels of engagement and interest in your brand and services?
Do you need a better and faster lead-to-customer conversion cycle for your sales team?
Is your brand looking to scale up revenue across multiple platforms?
Is one of your immediate goals to measure the revenue performance of each of your marketing campaigns?
Do you need an integrated system that connects to numerous services, performing all of your marketing activities in one, centralized place?
Are you looking to streamline the collaboration efforts between your marketing and sales team?
Answering yes to any or all of these questions means you using marketing automation tools will be a major benefit to your brand. The specialists at npn360 are ready to assist you in helping you come up with marketing solutions tailor-made for your brand. From lead management, multichannel engagement, personalized customer journeys, and ROI measurement, we have the tools you need for success.