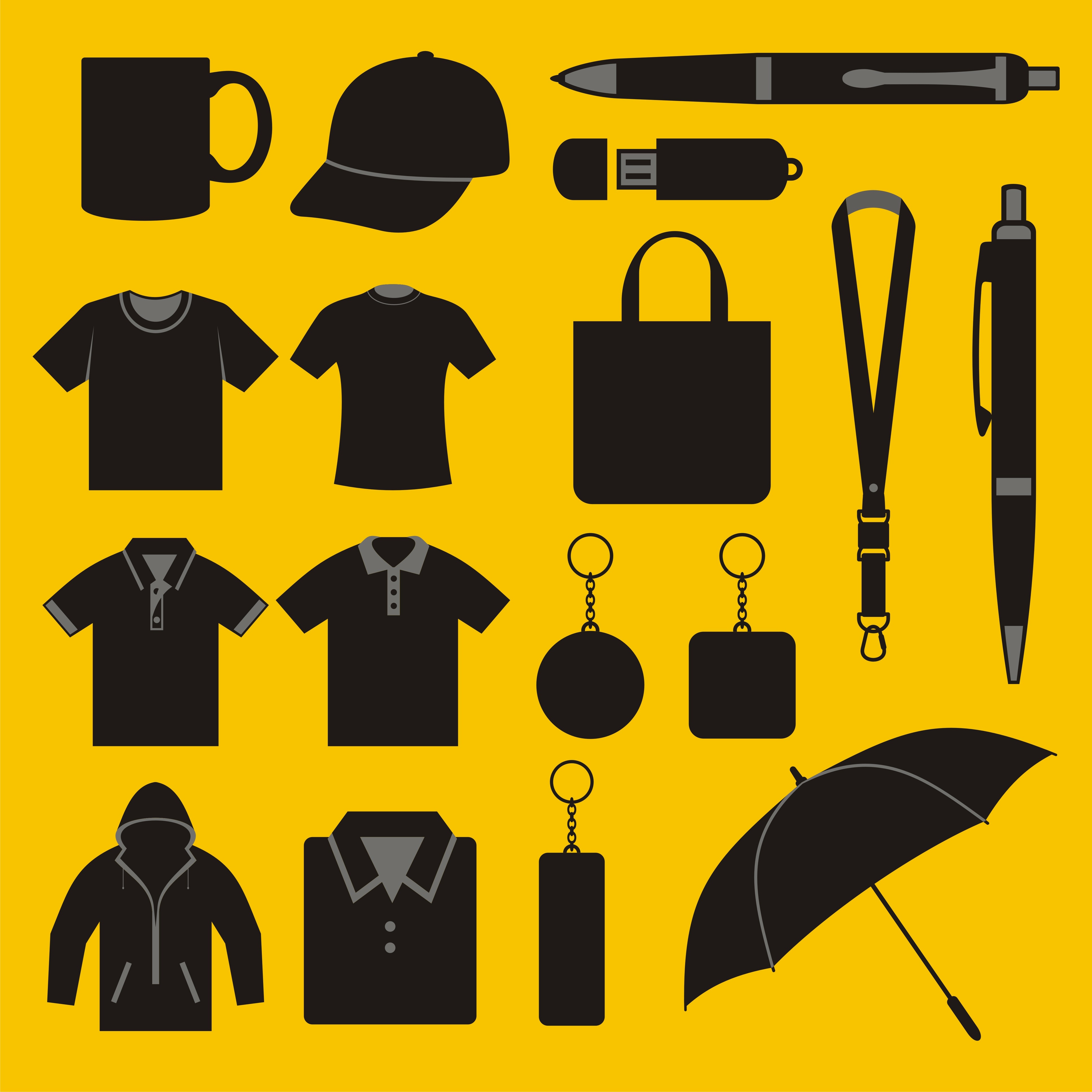 Marketing professionals and casual event organizers alike know that selecting promotional giveaway items is a deceptively difficult task. The possibilities include a seemingly endless array of pens, notepads, water bottles, tote bags, and more. So, with the whole of the internet at your fingertips, where should you start? Read on to learn some common promotional product selection errors, as well as plenty of tips for success —  whether you are just beginning to dabble in the world of branded promotional items or are a seasoned marketer. 
The Three "Filter" Questions
When purchasing branded promotional products for your company, it is essential to ask yourself these three questions, which can help filter through the seemingly endless possibilities:
Does this product align with my audience?

Does this product align with my brand's quality and overall message?

Does this product make a long-lasting impression?
This first question requires that you know your audience. Obtaining a solid understanding of the demographic that will receive these items is essential in order to achieve a successful promotional gift campaign. It's easy to make the mistake of assuming that a gift you'd like to receive would be appropriate for everyone. For example, while the marketing director of a company knows they would love a nice, branded notepad beside their telephone, this item could just as easily represent more clutter for a client who is always on the go, and could end up getting thrown in a drawer or, worse, in the trash. This is not to say that a notepad is never a good giveaway idea — only that it is a better idea for those who will get real use out of it. Of course, everyone is different, but if you can narrow your audience down to a specific demographic with a particular set of needs, your task will become much simpler. 
Once you are familiar with your audience, the next question arises: Do the products you are planning to give away represent your brand's overall message and quality? Unfortunately, giveaway items today are often viewed as expendable trinkets. It is very common to receive a pair of cheap sunglasses or a malfunctioning pen at an event. However, buying into this trend serves only to weaken the relationships between your business and its clients and customers. Instead of investing in throwaway promotional items, look to create branded gifts that are retail-quality. By doing so, you are strategically assuring your audience that they can rely on your company for high-quality items. When a company gives someone a durable and useful item for free, that person is far more likely to return and purchase products in the future. As opposed to plastic sunglasses, a truly thoughtful gift makes a better impression — and creates a higher ROI — every time.
This brings you to the third "filter" question: Does the product make a long-lasting impression? In order to ensure this, you must make a point of testing the products you intend to give away. By being sure of the quality of your promotional items, you are not only setting yourself up for success, but also proving that you care about the people who will be receiving these gifts. However, be sure not to consider only the emotional impact on the recipient. You must also keep in mind the long-term effect of the gift. For example, giving out branded cookies at an event may be sweet, but once the cookies are eaten, your branding has literally been consumed. When the cookie is gone, so is the reminder of your thoughtfulness. Products such as a durable water bottle or high-quality novelty mug serve a similar purpose, but do so for much longer, acting as a reminder of your company's attentiveness and dedication to retail-quality products. 
The Professional Approach
Of course, this is a lot to consider. For many companies, the task of selecting promotional items is handled by harried marketing managers, or even just passed from hand to hand around the team. The potential for miscommunication here is not difficult to see: with no one dedicated to curating promotional gifts, there is no way to guarantee their quality or recipient-appropriateness. The best choice a company can make is to engage a specialized promotional product professional — someone who isn't already juggling all the tasks that a marketing manager must just to stay afloat. At npn360, we provide these promotional product professionals to both experienced businesses and giveaway newcomers. 
Outside of the three questions explored above, the key to success when selecting branded promotional products is to take control of your brand. Ultimately, the service that npn360 provides allows you to do just that. We work with businesses to create an online portal containing a multitude of tested and approved branded promotional products, which can then be made to order as needed. This standardization of branded items gives you a controlled and cost-efficient way to ensure your brand is always represented in the best light. This portal can be shared within or outside of your company whenever branded giveaway items are needed. 
Ultimately, it is essential that you do not neglect the work of curating your branded promotional products. The three "filter" questions can help guide you in the right direction, but in the end it helps to have a dedicated professional on hand to create a standardized list of durable, retail-quality items. Above all, remember that thoughtfulness is really what counts. It may not sound exciting to give away a stack of leather business card holders at a convention, but if it is a convention for traveling salespeople who will always need their cards on hand, then that may just be the perfect choice. Considering your audience and their day-to-day needs will steer you in the right direction every time.