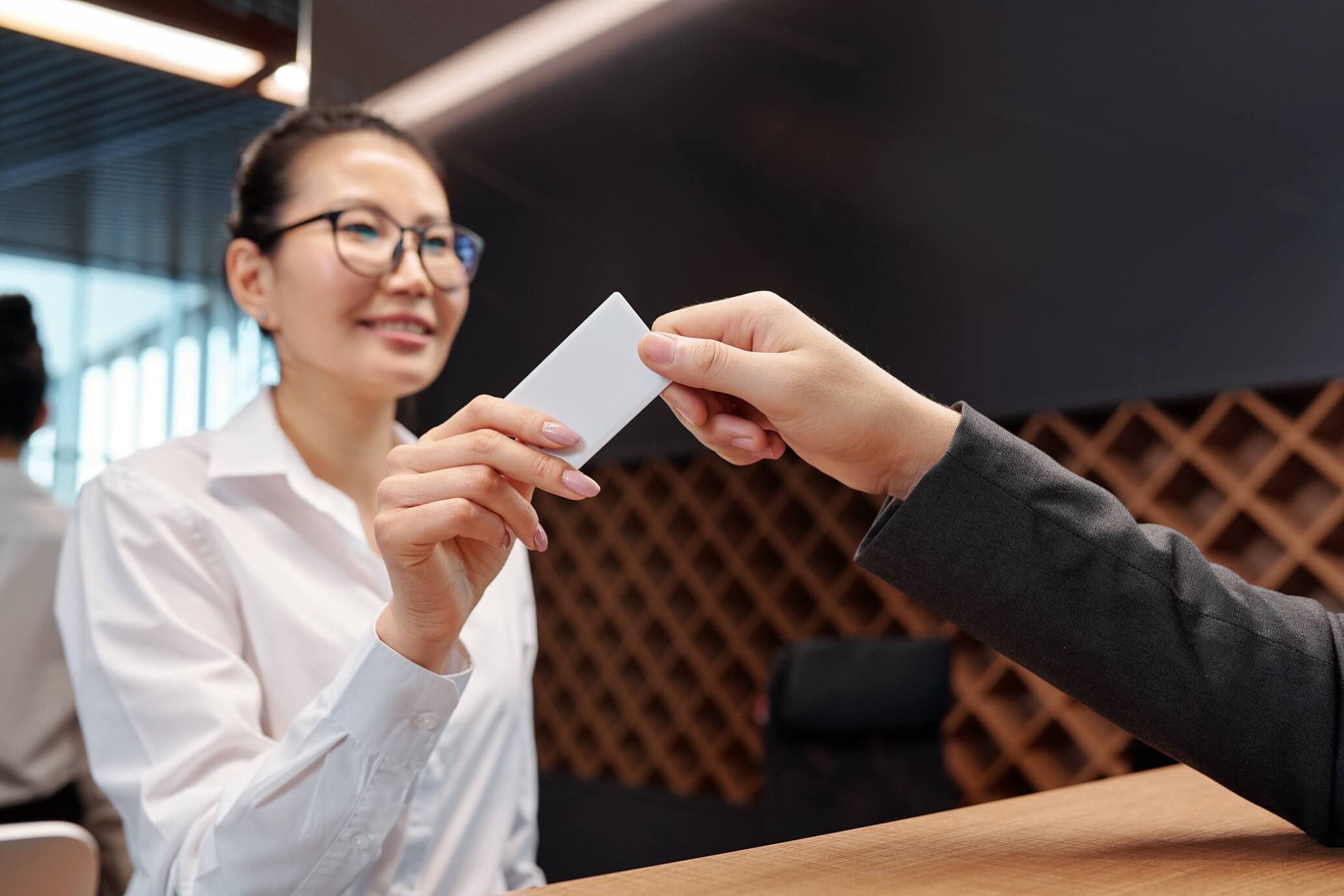 Everyone wants to have a business card that stands out—a business card that "pops". Designing a business card that grabs people's attention doesn't necessarily mean bright, neon colors or an ostentatious, gaudy design.
There are several, easy to follow tactics that commercial printing services and graphic designers use to design great looking business cards. And, of course, when in doubt, business card printing services like npn360 can work with you in creating an exceptional business card design for your brand.
Less is More
Of course, you want to ensure recipients of your card have all the right information. But what information do they really need? Think about it. You don't need to overwhelm your business card with too much information. Figure out what the best way to contact you is, then include it. Keep it simple.
Limit Your Phone Numbers
In the same token as keeping it simple, you don't need to have four different phone numbers and a fax number. Where do you want all of your calls to go? Direct customers to that number only. Simplicity makes it easier for customers and clients to reach you.
Include Your Physical Address
If you have a brick and mortar business, it's imperative that you include your physical address. If all of your business is conducted online, however, it's best you do not include your physical or home address if you do not want people popping up.
Don't Forget to Add Your Social Media
Social media is a great way to communicate and engage with customers. It makes you more accessible. Including your social media handles on your business card is important. People can see how you interact with customers, view photos of your products and company culture.
Include a High-Resolution Logo
Do not—I repeat—do not cut and paste a picture of your logo from a scan and place it onto your business card. You want to appear professional and nothing says unprofessional like a bad-looking logo on a business card. You know the ones—logo with a white background pasted onto a colorful background. If you do not have one already, consider hiring a graphic designer to recreate a professional logo for you to use on your business card.
A Professional Photo is Memorable
Depending on your industry, a great, high-resolution, professional photo will not only make your card pop, but it will make your business look snazzy. Real estate agents do very well with photo business cards.
Choose the Right Fonts for Your Design
You want your font to compliment your logo, be large enough to read, and fit your industry.
While there are millions of cool fonts to choose from, you want to keep in mind a few things when making your font selection:
Is the font easy to read?
Does the font look professional?
Does the font fit with the overall theme?
Upgrade Your Paper
One design element that can elevate your business card from good to amazing is the type of paper you use. While Matte, Glossy, and Uncoated are common paper types used for business cards, you may also consider trying a paper that appeals to the sense of touch–something soft and velvet or even linen. They will surely stand out.
These tips for designing business cards will ensure you create something great. But if you're still unsure of where to start or what works, talk with a commercial printing service to help you come up with the perfect design for you.