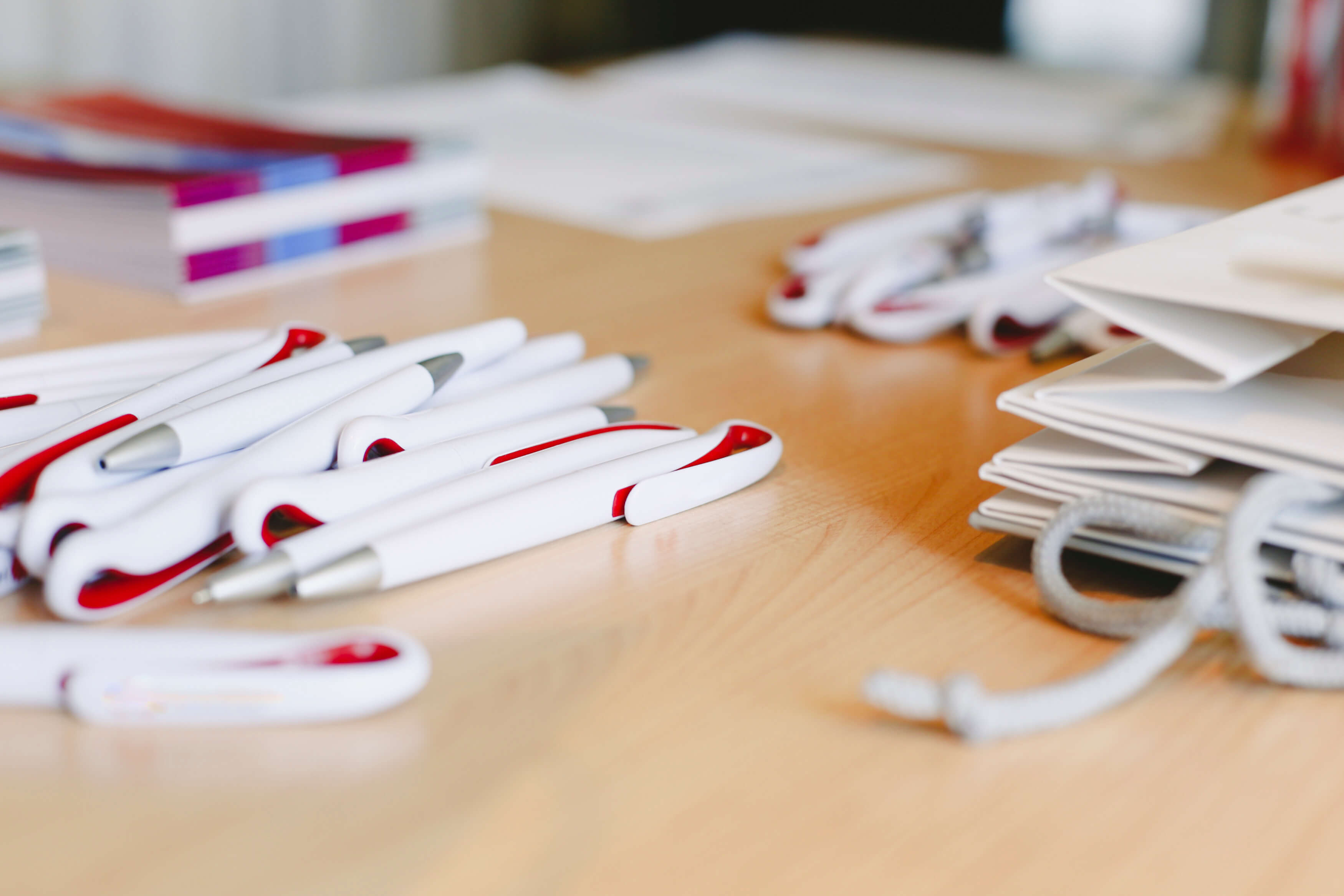 With growth of social media marketing and the many, many social media platforms available, companies too all too often dismiss the value of using promotional products. They believe, because we live in a digital age, branded merchandise is less effective and more expensive than digital marketing.
Companies who use internet-only marketing strategies run the risk of losing touch with their customers. They forget that promotional personalized promotional items allow companies to connect more with their customers, developing brand recognition, and being a constant reminder of the brand.
The primary objectives of using branded merchandise are brand recognition, connecting with your customers, and creating branded recall. Here are 3 ways to accomplish these objectives.
Use branded merchandise to solve a problem for your customers.
Physical products allow companies to be a part of their customers' everyday lives. You want to give your customers something they will use daily, like a coffee mug, water bottle, or a pen. Your customers will think of you each time they use these everyday items. 
The key here is being useful. The more useful your product, the more your customer believes you care. You can find useful items to personalize for your customers by simply following the trend. Branded phone cases or little credit card holders.
Make your customers smile.
It takes more than having great customer service and a fantastic product to compete with other companies. Regardless of the industry, companies are competing for brand loyalty and positive reviews. Companies can win over their customers by going the extra mile to make their customers smile. From handwritten thank you notes to welcome swag bags with personalized promotional items, customers are delighted when companies think of them and make them feel valued.
Build an emotional connection with your customers.
Research has shown that brands that elicit an emotional response from their customers are better able to connect with their customers. Customers who feel an emotional connection with brands have double the lifetime value compared to other satisfied customers. 
Brands can create a sense of belonging by tapping into a group mentality to make customers feel as if they are part of a family, team, or tribe—creating a sense of community. Swag bags go a long way to making customer feel special and as if the brand values them.
Giving to customers can also signify a company has a deeper bond with their clientele. Some good occasions for showing customers generosity through freebies include signature thank you fits, giveaways at conferences, and other company swag.
All in all, personalized promotional items are but one of many ways you can promote your business. Whether your products are for a fun way to engage your customers or for a convention, using branded products is one of the best ways to connect with your audience.
For more information on branded merchandise and personalized product items, contact us at npn360.