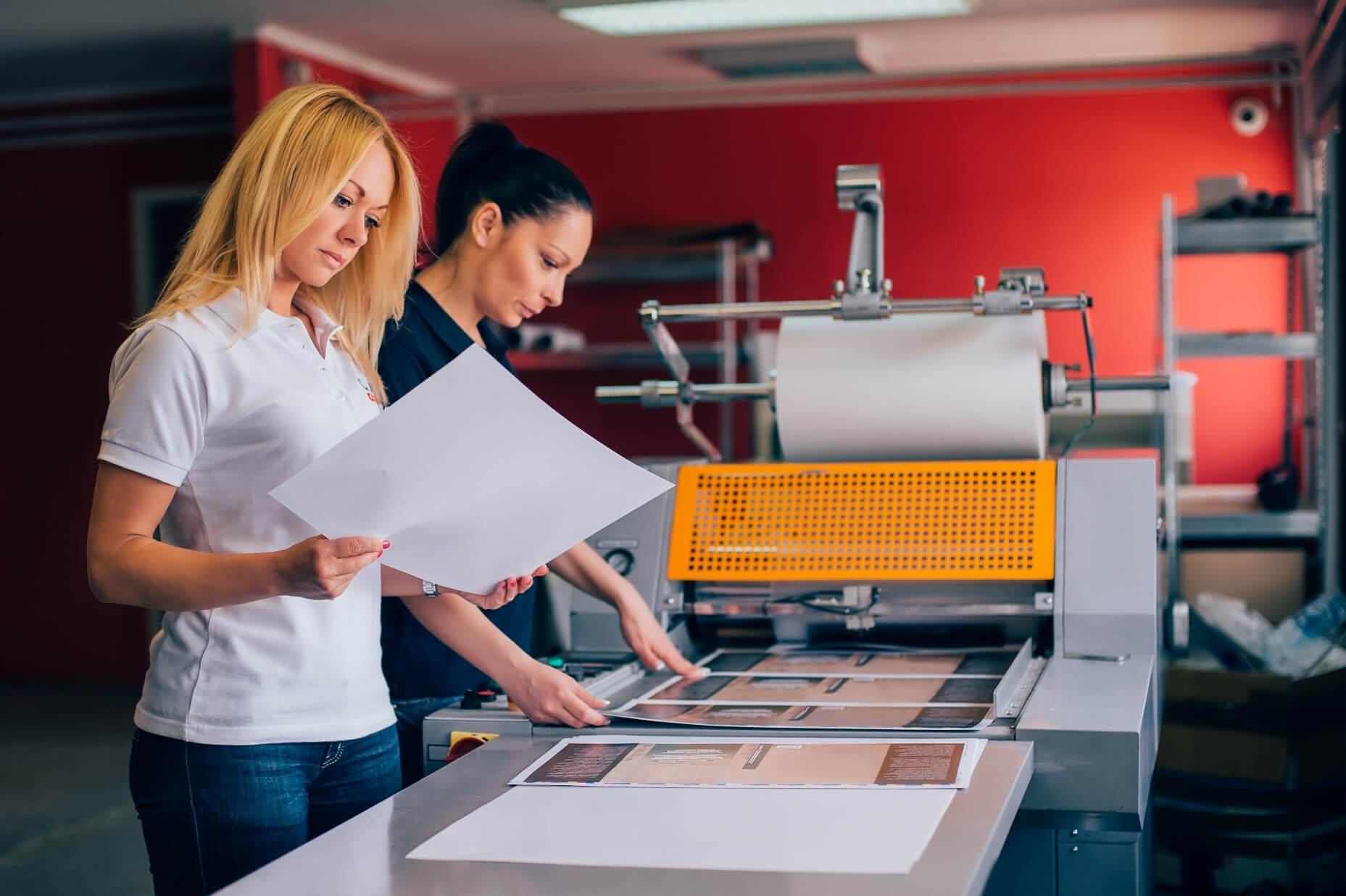 Gone are the days of teletype printers and noisy (and expensive) impact matrix office printers. Printing has entered the digital age, which means quick, high-quality printing that is relatively inexpensive. From flyers and large posters to custom retail packaging, printing's evolution to digital has been one of the driving forces in business marketing.
Digital printing is an alternative printing method to traditional methods like letterpress, lithography, flexography, and others.You can print on almost any type of material, thanks to digital printing technologies. Digital printing makes prints from electronic files. For example, it can take artwork on your computer and print it directly onto a t-shirt, canvas, or any material that you choose without the mechanical steps required by conventional forms of printing.
Digital printing provides people with a flexibility in choices and features that traditional printing methods cannot provide. Some of the benefits of digital printing include:
Saving Time
With digital printing, there are markedly fewer steps in the printing process, which means you save time on delivering your finished product.
Provides High-Quality Results
Digital printing's quality and consistency far surpasses other methods of printing. With digital printing, the quality of the first item printed will be the same as the last, with the colors showing beautifully, no messy or harsh lines, and no fading of colors due to running out of ink.
It's Cost Effective
Digital printers do not require printing plates, so the investment is quite less.
Allows for Short Run/Print on Demand
You can print batches of brochures, books, and booklets. And because digital printing prints from an electronic file, you can print various materials as they are needed.
Allows for Customization
Customizing marketing materials, business cards, brochures, tees and other promotional materials is easy and affordable with digital printing.
With these benefits of digital printing, it's no wonder business marketing is thriving—digital printing makes everything quite easy. One industry digital printing has made a huge impact is the publishing industry. With digital printing technology, publishers can use on-demand printing as an inexpensive way to print what's needed when needed.
Businesses are also taking advantage of digital printing services to create branded, promotional materials such as hats, tees, coffee mugs and water bottles. Targeted marketing material is a major component of a successful business, including internal stationary, reports, and signs. Retailers can work with a digital printing company for custom product packaging that will produce beautiful, packages with digital printing.
Digital printing services also afford freelance artists access to employment opportunities. Photographers and artists can have their fine arts projects mass printed or printed on demand on canvas for their buyers. It's inexpensive, yet high-quality results with quick turnaround have been a game-changer for artists.
If you are still unsure how digital printing services can help your business, then let the pros at NPN 360 show you how digital printing and custom printed products can catapult your business by taking your marketing to the next level.