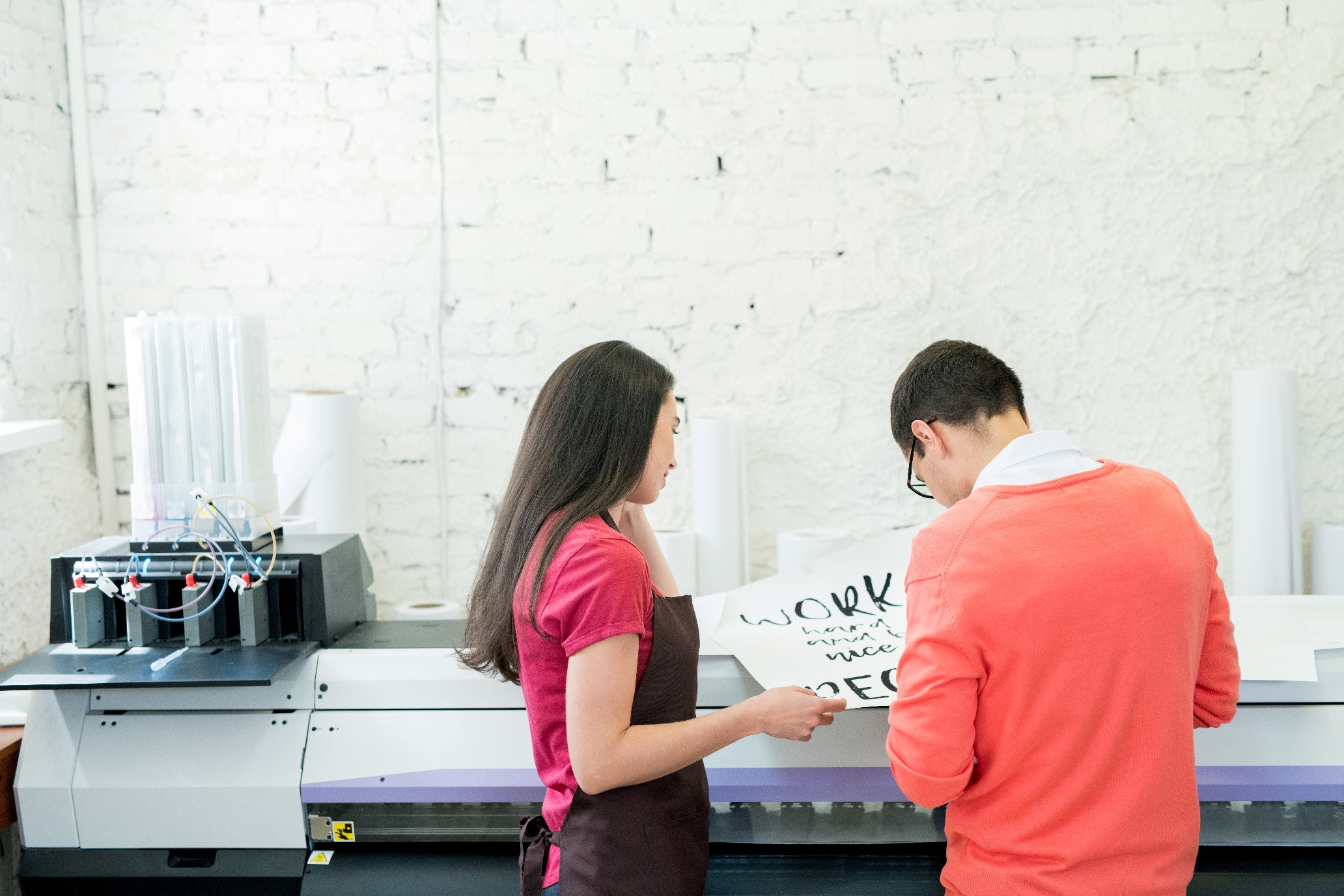 When it comes to printed marketing, there are a lot of products that your business could use to enhance the company's brand visibility. Custom branded merchandise and high-quality, printed marketing materials can give you the edge you need to set your business apart from the competition. You won't be able to do this with a small, home office printer. You will need professional printing services for your marketing needs.
Not every professional printing service is the same and what is offered may differ from one commercial printing company to the next. It's important to choose a printing service that offers the services you need that accommodates your budget. Here are 6 things you need to consider before hiring commercial printing services.
Does the printing service have a good track record?
Before committing to a professional printing service, you need to review the company's track record. How long has the printing company been operating? How large is their client base? Is this company dependable? You need a company that has successfully completed printing projects on time.
You can look at a company's client base to determine whether they are trustworthy. Most successful companies today will have client testimonies on their website as well as active social media accounts that engage customers and potential customers while displaying examples of their completed projects.
How is their online reputation?
Speaking of having an active social media, it will do you a huge service to review a company's online reputation to gauge how past and present customers feel about that company. Websites like Yelp and Google Reviews will have customer reviews of services and products. Pay close attention to the likes and dislikes and whether the company responded and if they did respond, how.
Do they use the latest printing technology?
Make sure the commercial printing company you decide to work with has modern and updated printing equipment. A strong professional printing company will have printing equipment to handle all major types of printing projects, from business cards and brochures to custom branded t-shirts and water bottles.
Is the company dependable?
You want to work with a commercial printing service that has a dependable staff with dependable processes. In commercial printing, turnaround time is pretty important. Do they respond to emails quickly? Do they return your phone calls with the information you requested? A decent professional printing company will be able to answer yes to both questions.
Are the employees happy?
A staff that is enthusiastic about their job means you are looking in the right direction. Pay attention to the vibe you get from the staff of your potential printing partner.
Do they have exceptional customer service?
Customer service is the backbone of a great business. A commercial printing service that is committed to customer satisfaction is a company that is committed to success. Look for a company where the staff is knowledgeable, courteous, kind, and will even go the extra mile to help you out.