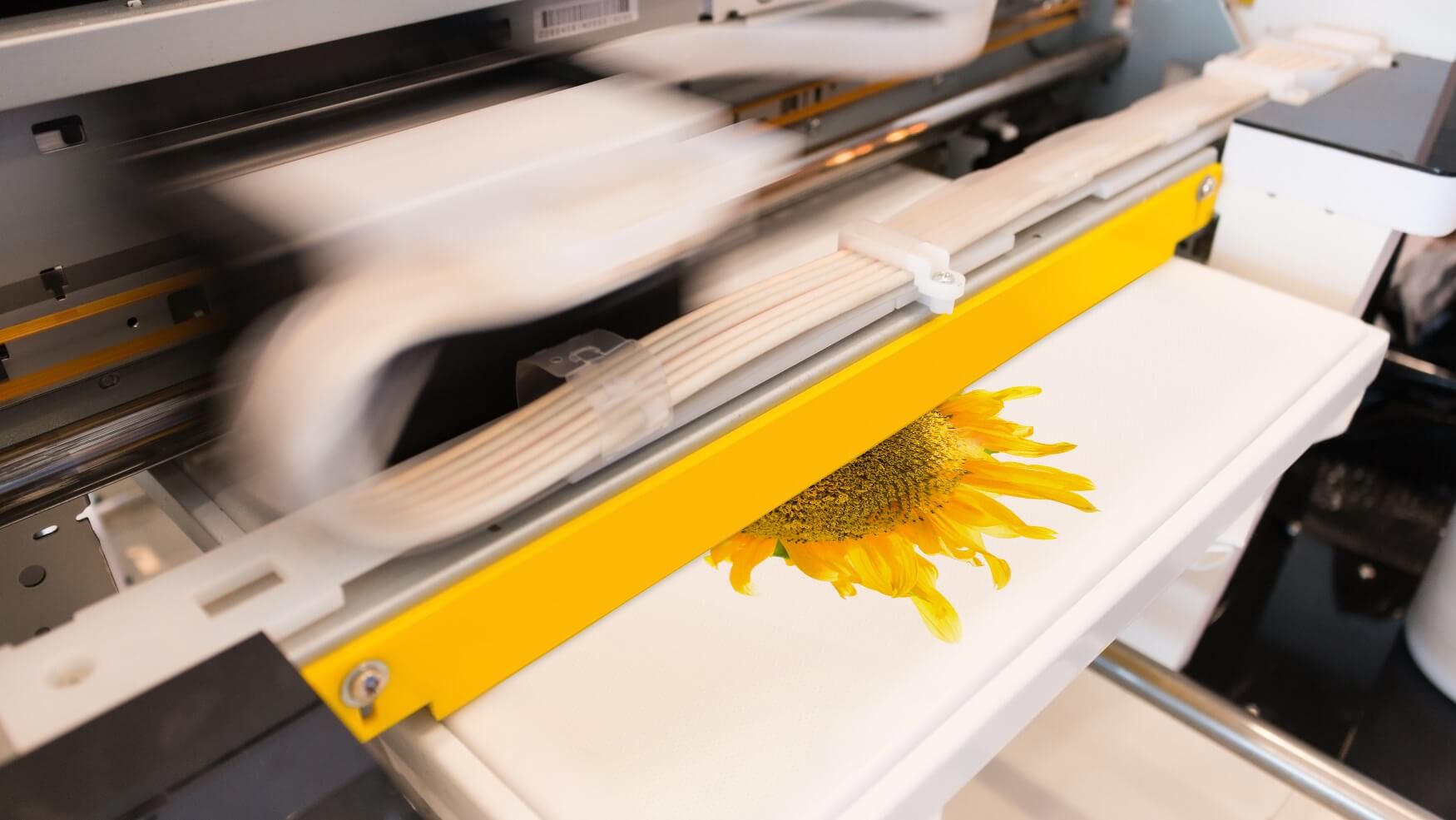 Fabric printing has evolved over the centuries—from ancient oriental textile art to modern digital technologies. To increase the efficiency and reliability of fabric printing, today's companies have adopted high-tech processes and mechanisms.
Deciding which type of fabric printing technology best for your needs can be a bit overwhelming if you are unfamiliar with the types of fabric printing. The types of fabric printing include:
Screen printing: the process of using mesh to transfer ink onto fabric. It pushes ink through a screen that has been made into a stencil of an image. Great for printing dark colors and for use on natural fabrics like cotton. Most fabric is processed by screen printing.
Digital printing: any inkjet-based method of transfer ink onto fabrics. Most widely used for apparel printing.
Transfer printing: the transferal of a design onto a flexible, non textile surface that is later transferred onto fabric.
Benefits of Digital Print Fabric
While each form of fabric printing has its own benefits, digital printing has more range than other forms. For this reason, more printers use digital printing for custom apparel printing than screen printing or transfer printing.
Digital prints feel as if nothing is printed on them.
When you touch the design of a digitally printed fabric, you will feel nothing but the softness of that fabric. You won't feel the ink at all.
Digital printing dark color is sometimes a bit rubbery, it still comes with the same benefits of screen-printing technology. This makes it easy to adapt to other printing processes.
With larger, printable sizes, digital printing offers more flexibility.
As mentioned earlier, the technology of fabric printing has evolved to be flexible enough for small, medium, and full fabric designs.
Digital print fabric is a great option if you're looking for modern, nontraditional designs.
Cotton and polyester are great for digital printing.
More than 60 percent of garments are made from either cotton or polyester. If the garment is not 100% made from one or the other, then a significant percentage is made of cotton or polyester.
Digital print fabric looks clean, crisp, and clear.
Digital print makes exceptional-looking patterns. It allows for the matching of many visible spectrums of color, though it depends on the unique requirements of the client.
Digital print fabric is quick and reliable.
When compared to other forms of fabric printing technologies, digital printing is the fastest and most reliable. Both transfer printing and screen printing are quite laborious processes.
Digital print fabric is great for custom apparel printing because it allows you to handle bulk orders within a short period of time.
The advent of digital fabric printing has helped business across most industries grow. From the fashion industry to tech companies wanting to boost employee morale through branded apparel printing. The versatility and innovation of digital printing on fabrics helps businesses build brand awareness and much more.
If you are unsure how digital printing can help your business and brand, don't hesitate to contact npn360 for more information.